Irrational
March 15, 2021
Did the breeze understand the brushfire of desire it ignited within me that first day it scattered dandelion seeds amongst the eager soil surrounding me?
Did the soil realize the dangers of aspiration as it provided sanctuary for the seeds to flourish and sprout?
Did the sky full of wailing clouds and sun rays know what pain would linger inside me as it provided life to despair?
I pleaded with the sky:
"Abundant sky, please settle so I may forget about this deepening hole inside me! Do not feed viability to my delusion!"
And when the sky agreed, I turned to the soil
"Oh soil, do not let my desires make home in your sanctuary of life and growth! Please let them die before my last breath so I shall not be defined by my emptiness!"
And when the soil complied, I turned to the root of the ceaseless cycle
"I beg of you, breeze, I am bound by the birth of false hope;
Why do you encourage such growth?
Please whither so I may be stripped of the sorrow the follows repeated disillusionment!
Let me be free of faith so I may not be reminded of what I never had!"
- I cried out to the breeze that poured from my lungs.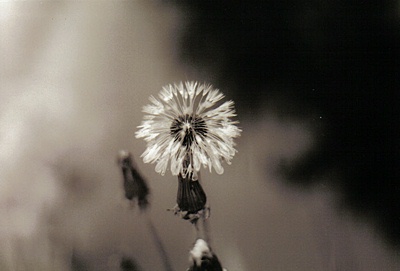 © Sarah S., Poland Spring, ME