dust
MAG
June 1, 2021
it's bone-chilling
to walk into a room
and see it empty
for the first time
there are ghosts there
the ghost of your bed
of your bookshelf
of your dog, your memories
my friends are there, laughing
and I along with them
but their words –
our words –
are hazy, inaudible
there's my sister,
in the grass, throwing a softball
and cracking the window
into thousands of pieces
those shards still pierce my memory
a wisp of our old toy chest remains
so faint, disappearing with our memories
but my scar keeps it alive:
the pain from running into
its abrupt corner
does not fade quickly
it's noisy, too.
barks, shouts, sobs –
every sound comes rushing back to me
like a torrential rainstorm
dousing me in flashbacks.
it threatens to slice me open,
spill my tears on the floor
and longing grips my stomach tightly
I collapse.
it's all too much:
I'm down on the hardwood floors
that we battered over time.
weathered, like sea glass,
like a rare artifact with only
few people who know the true history.
how was I so unfortunate to be one
of them?
the knowledge is uncomfortably coupled
with desire and joy,
sorrow and craving
and a wholly irreplaceable feeling
of empty.
it's a pit, but not like that of a peach:
this is hollow, cavernous.
I am deep underground, all alone.
my hands brush the ground and
dust collects on my fingertips.
physical reminiscence,
it lingers with
the scents of sweet lavender and
chocolate chip cookies,
and with the sound of bee stings,
ice cubes, and sizzling bacon.
all that remains is our heights on
the door frame,
and moths in the curtains.
this retainer of memory is
evaporating,
or decomposing –
perhaps both,
at the same time.
god, I miss those days.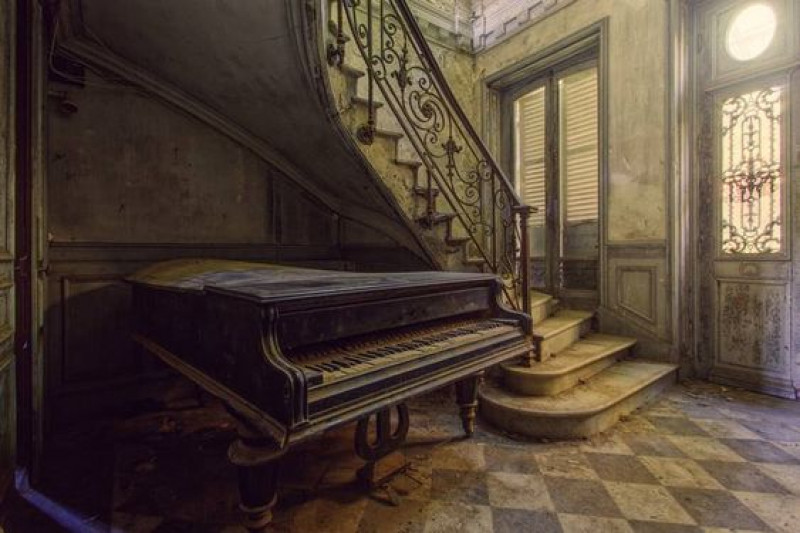 © Piper W., Pittsford, New York