The Floral Winter
December 21, 2021
The Floral Winter
Glowing stars swirling in the winter night sky,
Heavens abyss like a dark blue ocean .
Below it lies the gentle white snow with the
bright lit town , oblivious to the beauty above
it .
Where the lake once gleamed with a milky
pasture , the frost renegades it .

Ruling over the lake .

As the mellow whispers of the Morning
dewdrops broke into silence .
The mirror like glaze over the river shines
into a pale reflection.

Timid trees are bare , Icicles hanging from
frail broken branches .

Caressing the night with its winter charm ,
And Where the Moon sweeps in resting there ,

Shining the Regal View , serenading the

surreal winter wonderland .......................
ELA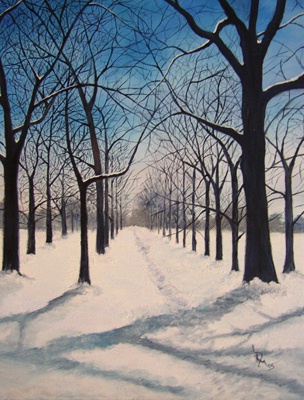 © Lauren M., Scotch Plains, NJ