When this poem felt eternal...
June 2, 2009
I could have sworn I knew.
I must have thought I was a genius.
I could have sworn I knew.
There was the buzzing in myself
That invoked to scribble such words.
I knew there was something important,
I could have sworn I knew
Something there.
If only I could freeze the world
And Be Holy Forever. I would give anything.

But that would be giving everything.

I felt the euphoria, I know there was truth,
For in anger, passion, there is the truth.
For in extension, journey and the dismay
Of your interpretations,
There lies yourself
And your materials, milling about
In the void you claim is for fulfilling.

"I Have Seen Death... Oh, forget it."
"No, No. Go On. What Happened?"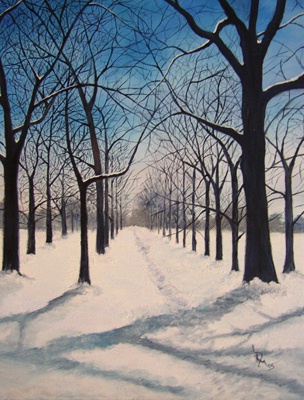 © Lauren M., Scotch Plains, NJ