Grandparents
March 24, 2022
Far away in distant lands
While my parents worked with sweating hands
I slept peacefully on my granny's shoulder
Listening to the sweet lullabies she sang for me.
While mom wasn't with me
She became my mother
Those hard hands that lifted me
In my times of fall were of grandpa.
Granny,all stories you said till date
Remains unshaken and crystal clear in my heart
You grew seeds of truth and wisdom in me
Hoping that they beautify my soul.
Dear granny blessed is your voice
That introduced me to the God
You kept me away from the fancies of the world
Under your protective and lovely hands
When naughtiness and stubbornness took hold of me
You send them out with your unending love
With the passage of time
Grandpa had become a memory
Settled in the coffin of our hearts.
Those tears of separation I saw in your eyes
That day,stays still intact in my head granny.
Even when you were weakened by disease and pain
You showered on me pure and everlasting love.
You lit candles of affection and love
In my little baby heart.
Today as I stand in my budding youth
I see you settle into the difficulties of old age
When I look into your tired,sleepless eyes
I could read from the pages of my mind
That old motherly figure...
Those hands which fed me affectionately
Has grown pale and skinny today.
Today as I walk holding my granny
Who taught me to walk with baby steps
God,I have before you just one request
To welcome her to your kingdom of love
Let she stay there time immemorial
And beautify the heaven's garden
Like a beautiful scented flower....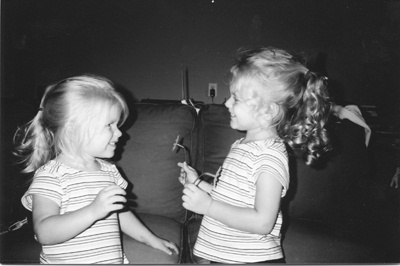 © Elizabeth S., Pompton Plains, NJ