Paper Skulls
MAG
January 3, 2009
This is fall,
swirling colors and sharp mornings
swimming like leaves onto the ground
to be crushed like paper skulls
under the feet of scuffling schoolchildren.

This is now, and what if today,
we were all to wake up and live?
Doves and lovers calling from the couch,
I'm in a suit with long fingers and a broken doll
around my neck,
what are you doing?
I am gripping a pen and sitting in a hard ­plastic desk
in a room of people who don't know who I am,
who are you?
I am pin-striped, dyed, warm and bubbly, ­ruined but brand-new,
what do you look like?
This is fall, swirling and clear,
and it is nice to meet you.

Fall is for thinking and laughing,
like all of the seasons, I think,
I don't know. I'm just a silly girl with purses
of stolen food
love notes
and notebooks with cursive words flowering off all the pages,
like open-mouthed calls for attention. These words are gaudy.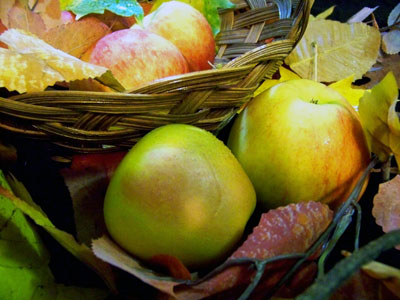 © Kseniya O., Flushing, NY