I Thought I Knew
September 7, 2009
My eyes,
like a magnet,
were drawn to you.
You filled my day,
you were my sunshine.
I didn't know then,
that love could hurt.
I only thought
it could fill my
empty heart.
My empty heart,
void of love.
I thought you
returned that interest.
I thought you
saw me.
Thought you
loved me.
I thought so
many things.
I was wrong, with
so many things.
All along, you
looked away.
Your eyes skipped
right over me,
when I thought
you looked at me.
You barely registered
I was there.
Now, everyday,
I endure you
looking at her.
Every minute of every day.
When I thought you were
looking at me.
You were looking at her.
My best friend.
You may know
that I loved you.
You may know
that she loved you.
You don't know
what I went through,
when I thought.
When I thought what I knew.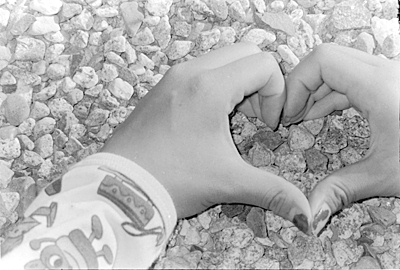 © Caitlin T., Marblehead, MA