The Rain Is My Savior
September 8, 2009
The rain is my savior.
cold rain on a dark night,
as a translucent mist,
rolls into sight.
The air is crisp and chill,
it gives me hope.
It returns to me my will.
There is not a sound,
except the rain hitting the ground.
There in total solitude I am at my strongest,
much less confused.
It seems that from the darkness,
comes forth the truth.
Things smell clean,
and feel fresh.
My life doesn't seem so hopeless...
it seems almost at it's best.
I let it fall upon my skin,
and it creates temporary happiness.
I sit there,
wet but not cold.
The rain is my friend and not my foe.
But in time,
I will need to leave my paradise,
and return to the cruel realities of life.
But the rain is my savior,
if only for a night.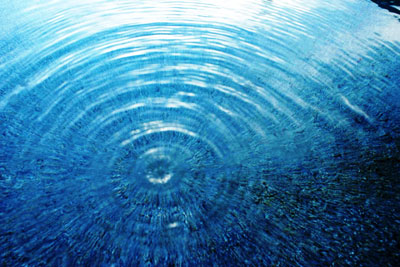 © Sadra L., Buckeye, AZ