Please, Don't Leave
September 9, 2009
As you sink to the floor in tears
And the walls swallow you whole
Reach out and pull
Because your heart is gone.

The flowers in your garden
Once full to bursting with life
Begin to turn brown
And the petals fall away.

Your blood seeps through the cracks
Leaving pools of black and red
Which begin to soak into the wood
And stain the floor.

I hold your broken body
With shaking arms
Looking at the ebony swirls
Left across you face and hands.

Knowing you are no longer home...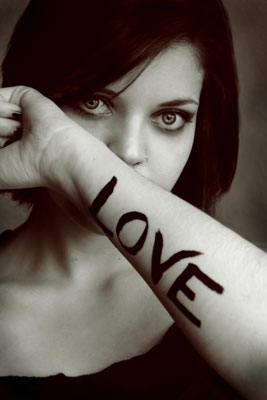 © Michelle B., Blairsville, GA