Like Winter
September 6, 2009
Life is like winter,
A pure struggle,
A long, barren road.
Everything is faint,
Hidden in a curtain
Of white dove's feathers.

Life is like winter,
So magical
That things feel so right.
It begins as a snowflake
On one child's nose,
Oh so innocent.
It ends in a blizzard,
A flurry of chaos,
A combination of what was,
And what will become.

Life is like winter,
Darting through deep snow,
Reaching for that gloved hand.
You know they have to leave,
You know they'll be back,
But you just want
One more moment.

Life is like winter,
People leave,
And everything
Changes.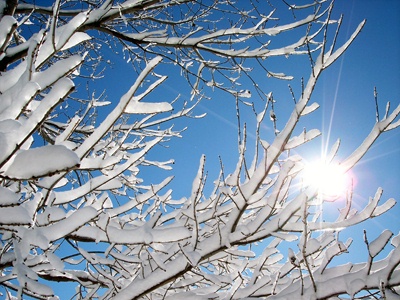 © Barbara S., Hoffman Estates, IL