Not Just A Game
September 6, 2009
Autumn leaves grace the ground,
The air bitter,
Chilly and light.
The grass dusted with sparkling dew,
A fall silence settled in the air.
Then, in a fleeting moment,
The shrill of a crowd erupted,
And one by one,
Eleven boys embarked on a journey.

Gradually,
The silence was stirred,
And one game made a town believe
In much more.
With one touchdown,
A whole world
Was changed,
Was healed.

For an hour
Everything was forgotten,
Patching up old wounds.

This game became something
Other than a game,
A unifying factor
In an otherwise broken world.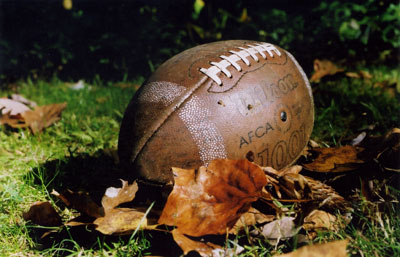 © Michael L., Bethesda, MD