She Is What She Is
September 14, 2009
She may not come in the prettiest of packages,
but her heart?
It's beautiful.
She may not be the smartest girl,
but she's sweet and sensible.
She may not always know,
just the right thing to do or say,
but her kindness always shows as she tries to brighten your day,
Her smile is brilliant in it's own beautiful way.
But seldom will you see it she keeps it locked away.
Though she may be too shy to say hello or wave goodbye
It doesn't matter,
It's visible in her eyes.
Her name is plain,
but her mind?
It shines.
She is something the same old same,
just cannot describe.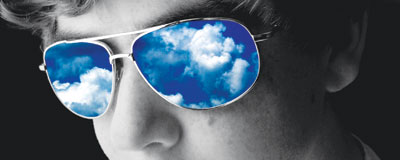 © Joseph B., Mesquite, TX