Tainted Love
September 16, 2009
you came and renewed my soul;
tore me open and exposed my weakness.
becoming completely vulnerable to your touch,
I fell victim to your sweet caress.
your enticing words hypnotized me,
making me ignorant to the surrounding world.
I've never experienced anything like this before.
you dragged me in and tightened your grip on me;
loosening it only to adjust your embrace around me.
putting my heart under a trance;
having it only recognize only you as my one true love.
I think I may be stuck, but I don't want to be free now.
your love is a drug to me,
and you've become my only addiction.
imprisoned by masochism and self-hate,
you've taught me that it's okay to be who I am
and how to open up my heart only to you.
I see my paradise in your eyes,
and my heaven in your heart.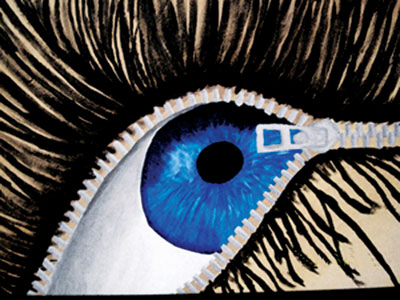 © Brad S., Lecompton, KS