Moonlit Dream
September 17, 2009
I lay in bed every night
Looking at the many different shapes of stars every night the moon would shine its beautiful light upon my window sill
Illuminating my room into a silver moonlit ocean.

As I drift into a restless dream
My thoughts search this beautiful setting
Bringing me to lay upon the shores of the Pacific Ocean
Under the moonlight

I would have this dream every night
The moon would cast its light upon my window

Often, I remained alone
Wandering the beaches searching for answers
Answers? I am not quite sure of.

I feel like there is a missing piece
Of my life. And the piece requires the answers
That I have been searching the sands for.
So I lay in my bed, under the moonlit ocean
Searching. Searching. For my answers.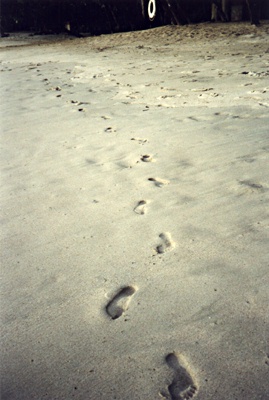 © April W., Rogersville, MO