The Face Of The Wind
September 10, 2009
Wisps of black hair
makes my eyes turn to face
a face so beautiful
it makes them turn away.
In one glimse they see
something so new to me,
a beauty so confuseing for me to see.
I wish it was me talking to thee.
Wisps of black hair
make my eyes turn to face
a face that just reminds me.
A face I'll now think of all day.
A face,
The face of the wind
bringing to me a great whim
Catching my attention with its
Wisps of black hair
to make me see
a face so pale
and so beautifully fair
it makes my eyes flee
to save my cheeks
only to leave my mind to think
and to see
a face
the face of the wind
that catches my attention
with its wisps of black hair
surrounding a face so pale and fair
It makes me no longer there.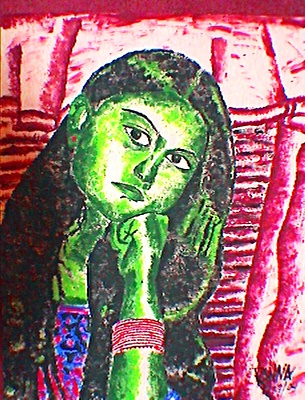 © Ranna C., Monmouth Junction, NJ