Concrete
September 12, 2009
I feel the fire burning
Inside me when I'm next to you
I feel the butterflies fluttering
Inside me when I see you

I can feel when my body
Starts to rupture when
You touch me...I can feel
My heart racing as you kiss me

My love for you pounds
Deep inside the pit of my heart
The place where items
Are kept everlasting

I'm never going to stop
Loving you the way I do
I can't stand it, but I love it
When you diagnose me with
The anxiety of just wanting
To be near you...

I can't stand it when you
Leave me; when we part
For the day. It makes the desire
To hold you even stronger.

I confess my heart and
The way I feel about you
This day because I feel
That we have grown together

Intertwined are our hands
Of love,passion, trust and loyalty.
Embraced are our bodies as we
Share our experiences of empathy

Concrete is our love
As we find it so true
Restraint not my words
As I say...






I love you!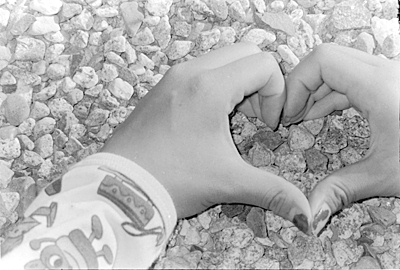 © Caitlin T., Marblehead, MA