Snow Hall Dancer
September 25, 2009
You look out,
In the night,
In the cold, white night,
Where the snow
Builds a hall
Of magic and might.

You watch, you look,
With awe in your eye,
As a lady an white
Strides out in the cold
Where the soft snow falls
With a strange clear light.

A soft song starts
With a flutter of harps
While the beautiful lady
Begins to move with a grace
That would shame the best dancer
That moved to the perfect melody.

The song biulds to its climax;
The lady moved ever more swiftly
Keeping to the beats of the drums all,
Flowing to the grace of the harps sweet,
Until the song ends, and the notes fade,
And fades away into the snow thinck night does the

Snow Hall Dancer.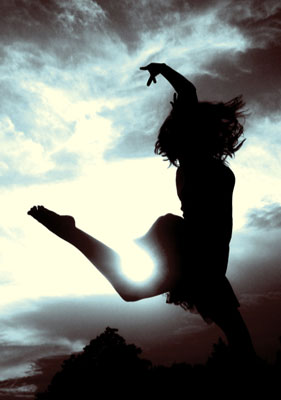 © Martha V., Morton Grove, IL