The Hallway
October 1, 2009
He passed me in the hallway with his heart jumping eyes,I wanted to tell him then how I felt.

I passed him in the hallway with my heart thumping fast,I hoped he wouldnt notice that he made my heart melt.

We passed each other in the hallway staring,wating for that one signal.

We felt for each other right then,now in the hallway we are inseperateable.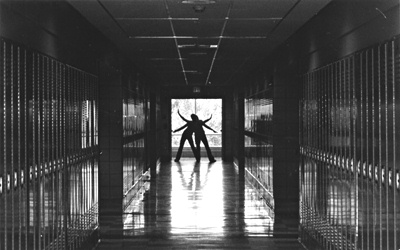 © Sheera G., Marblehead, MA