Story of a girl
October 15, 2009
Once ther was a girl.
She had lots of friends
good grades
Her teachers said she would achieve her goals one day
She wrote books and stories and poetry
She was a good listener and gave good advice
She didn't take any crap from haters
She was insecure
She didn't cry in public,
but at home her pillow was soaked
She had no social life outside of school
No boyfriend
no first kiss
no life
no shoulder to cry on
She didn't stand up for herself
when it came to people she cared about
Her parents fought
Her sister taunted her
Countless "best friends" turned and
walked all over her
She knew that if she let her pain out
at school in front of her friends
they would ask her what's wrong in a heartbeat
but she didn't.
Instead she hid her feelings
she cried in the dark
wallowed in her doubts
They covered her like water
an endless weight pressing down on her shoulders
and one day she will break.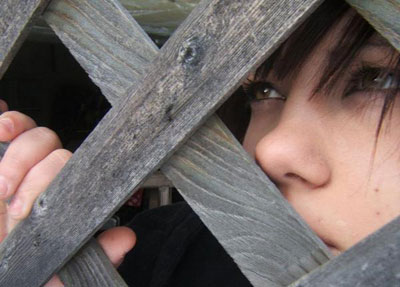 © Krystal B., Bloomingdale , IL