Your Hands are Mine to Hold
October 12, 2009
I want to hold your hand.
Our fingers intertwined together;
it's like nothing else.
Did you feel it too?
When we held hands.
That little spark,
that felt like millions of fireworks going off?
Or the bolt of lightning that brightened both our worlds?
And told us to never let go.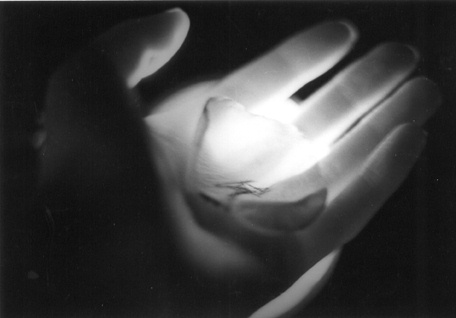 © Feichen Z., McLean, VA