16 Years
October 19, 2009
It was sixteen years ago the day I was born,
When I was safe in the arms of my mother,
On that crisp October morning.
The Jack o' Lanterns glowed,
And the wind whistled outside,
In the distance an old bird crowed.
About seven years later on a warm summers day,
The sun shone down and the children played,
This was the day that me and my brothers were sent away.
My brothers in one car and me in the other,
They took us away from our very own mother, and away from each other.
To a group home I was taken,
Where many other kids needed homes like me,
Without my brothers I was confused, scared, and I was shaken.
I was there for almost a full year,
In the place that I began to call my home,
Where I felt there was nothing I needed to fear.
When it was time to go,
To leave for a new home,
I packed up my things in confusion and sorrow.
With my youngest brother I stayed,
In this family for at least three years,
But it didn't last long.
To a group home again we were sent,
The same one as before,
And there a search for another family under went.
For another year my brothers and I waited,
Kids came and went before we knew it,
Our hope and trust slowly had faded.
Now I am sixteen I am in a loving home,
My brothers safe in there's,
And for almost four years I have been in with a family that I can finally call my own.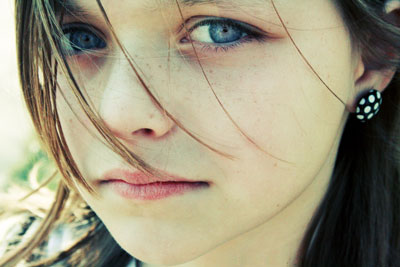 © Felicia R., Arlington Heights, IL