Is it Really Worth It?
October 20, 2009
The alcohol is poured,
The laughs never ending,
They have the time of their lives,
While I sit hear lending.

Lending my ears,
Talking is for listening to them, not venting
Lending my eyes,
To see their mistakes,
Lending my feelings,
Theirs' matter more than my own.
Lending my morality,
I sit hear in the corner,
With an empty cup
Trying to fit in,
Into this endless scheme.
Brain cells perishing before me,
They are enjoying ever minute.
I want to with my fake personality,
The one which got me these friends,
In the first place.
And yet, with all might,
My conscience says "no".

Feeling alone,
No one could understand,
Wanting to expermint,
Yet I know that I can't.
Is it worth it?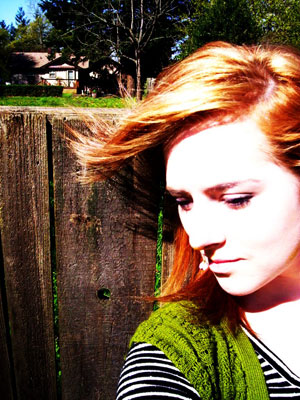 © Anna K., Portland, OR