I Don't Care
October 28, 2009
I don't care,
I don't want to struggle anymore,
Sinking to the bottom is easier than swimming,
and I'm done.

Whatever happens now happens without response,
Let the weight of words crush me,
and the looks, keep them coming,
I don't care.

Dancing with death is less painful than conversing with life,
The music is loud and the beat is steady,
My world is waltzing in a mosh pit,
and the fists are hitting my face,
I don't care.

I don't care,
I can't possibly peel off all of the labels,
Counting the stars is easier when they aren't falling,
but I don't need to count to know that I'm out of the game.

I don't care.
I am numb,
I am flat lined,
I am finished with the bruises,
and I am over the stinging lip,
I don't care.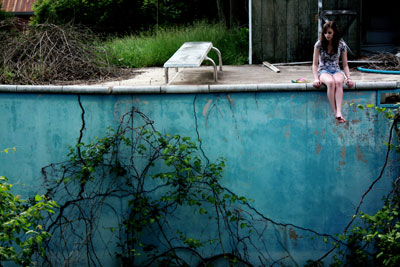 © Myra K.