Motor Boat
October 29, 2009
Big blue eyes
You can't escape,
Witness seduction across his face
It's like an un-winnable race:
And you hear your own heart,
Going at a pace:
Just like that.
When he tears at you
You cut, then you bleed
It's filling you up
Now you're on your weak knees
It's kicking you down
On the ground,
Passing centuries.

Now the clock is ticking loud
And you're falling farther out
Then you ever intended to go last night.
And it's getting kind of stuffy
Now you're feeling kind of scared
He's kicking you into the walls
Tan skin combined with fair
Too many moments pass away
When you think about the past
And every second is arranged
Like a motor boat going fast
Until it ends
Smooth sailing will not last.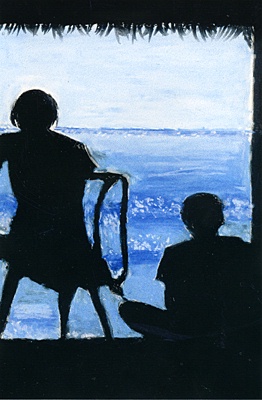 © Julia S., Haddon Heights , NJ