My Captor
November 3, 2009
Pain, Pain, Pain
hurting, aching pulsating.
A head, full of grief
hurts
of torturing memory
in the confines
of his conscience.
The man groaning,
from rejection,
that he gave
himself.
In all eyes,
the man fails.
As he can't see
himself
with pride,
let alone
others see.
The man
should be pitied
more than I,
for I wallow here
on another man's terms.
While my chains are physical,
his --
Are more.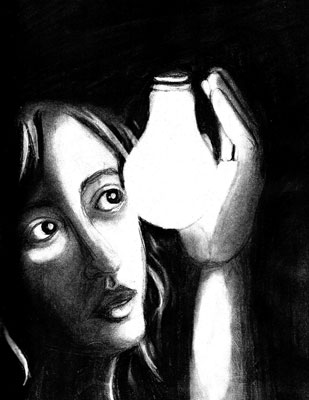 © Jessica P., Bethel Park, PA