so right
November 3, 2009
do you remember me?
do you think about what's happened?
one thing i know
is that you're keeping me
DOWN
that's all.
we talked about our past together
we know we've had enough of it.
everything was so slow then when it was over time sped up like a warp
maybe that's just how things work.
everything you've told me is still here.
locked in my mind for all of time? what a ridiculous thing to say,
i'm going to forget about you some day.
that's a given, have you forgot about me?
we talked yesterday...
o grief.
the funniest things happen when you don't expect it!
months had gone and past without a thought of you but you were always there weren't you? i knew it

that day when our lifes connected again... strained as i was, i was happy. but that's a mistake... right.

you may think that i'm the same as before, but don't you know that the joke is on you this time?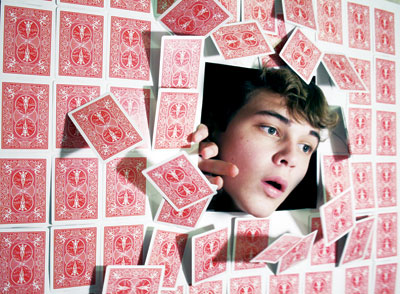 © Mike B., Harrisville, RI