Love is A Hunter Cold to the Touch
November 11, 2009
Black and blue creeps up into your heart so eerily, yet so elegantly.
Like a symphony of tears and heartbreak, whispering in your ear.
A spear to your heart, A sword to your soul.
No oxygen to your brain, It's fatal.
Love is fatal, It's cold to the touch,
Like your hand, like a corpse.
Its poison we drink.
It vices around,
Through veins
And blood,
Gets grip.
Still.

With it's vines it never lets go.
It stalks it's prey.
Its ready.
Are you?

You grab its hand and hold it, still, so still.
To warm it, but it never warms.
Yet you don't let go, ever.
You are determined.
Yet it feels,
All around
You, that
You're
L
O
S
I
N
G

C
O
N
T
R
O
L

I am losing control, with her, with you, Love has crept inside me.
The blind boy has struck me down.
Now I want to fall, so far.
I want to fall so far,
Into the abyss
With you.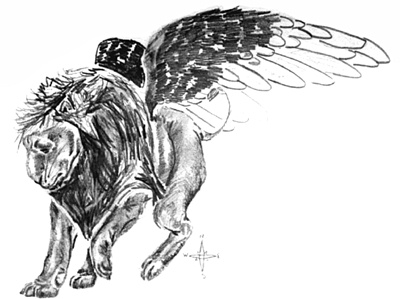 © Dana R., Phoenix, AZ