Pain?
MAG
November 14, 2009
Weighty words sink in my stomach.
I swallow phrases, pretty
words that mean
nothing or
too much.

Cry?

Sometimes.

Sometimes,

Sometimes,
questions force themselves up the
tepid stream of ugly thoughts
that is my throat.
They catch sick
and die
on my lips,

poisoned.

Poisoned

Poisoned,
I grasp guiltily, covet
others' objective brilliance.
Cut off, distanced, separated.
I reach out to touch ineffable things.
They offer nothing
but a pain in the heart,
a texture to watch,
a smell to see.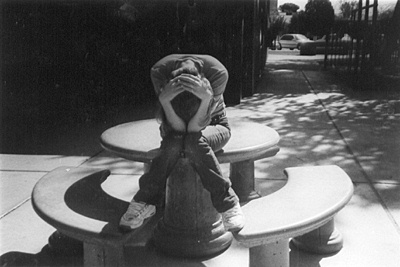 © Catherine R., Phoenix, AZ