Where the Dead Grass Grows
November 14, 2009
Looking to the sky
A grey glass to this empty snow globe
The clouds want to leave him alone
Leave the sky blue and plain

Leave a normal man to be insane.
His eyebrows strained.
As the clouds flow away,
Tears cascade down his warm cheeks.

Sighs and cries fly from the bird's beaks,
The only sound for miles
The sun staring down on him,
Disappointed and ashamed

He looks away, covering his face.
Lament for the grey masses thunders up.
He sees them leaving behind the indigo mountains,
To another town

Leaving the grass to a frown
They die and wither like cowards.
The man, in the grass,
Sitting in a sea of ceased glee

Clouds out of sight,
The sky, a sea on fire
Man, out running out of life.
Lying where the dead grass grows.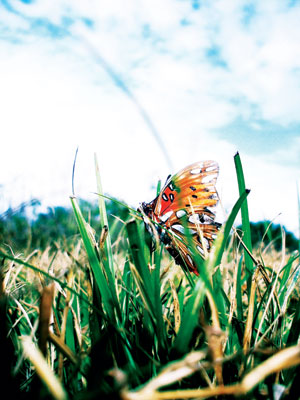 © Ashley B., North Port, FL