Transition
November 30, 2009
How overwhelming.
Gathering my things to transition to, yet another place I should call home.
Is it home?
Is it home when my goddess isn't there?
Is it home even when only a few of my treasures can fit into one space?
I feel out of place in the world.
Especially without my mother.
" You only care about yourself," they say. Watching my mothers' stuff being picked out to be sold. "This is not an auction!" I scream in my head. It's not fair. The tears don't seem much to other people, but a few. Dependence on others is beginning to wear thin. The constant holding of my tongue steals away energy needed for a happier time. Packing another time, 1, 2, 3, 4, 5, 6, 7, and now my favorite number, 8 times a charm. 4 years, 8 moves, pain and sadness between each and less belongings to take with me. Something wrong in each house . The floating thoughts in my mind are troublesome. Missing my best friend, my flower, my mother is too much. Opposite to that, I hate her for all that has happened. But as my love once said, "Everything happens for a reason…take what's of value to you."
He's right. It's just another step into another house.
And another leap to achieve stability.
That achievement has yet to be reached.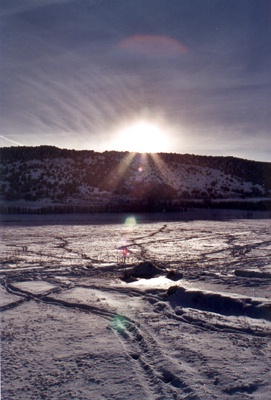 © Brandon T., Manila, UT