Gaurdian Angel
December 8, 2009
Guardian Angel, you are there for me.
You protect,
You comfort,
You love me.
When rough times come,
You'll be there,
To sit with me in the cool midnight air.
When things go wrong,
You make them right.
You make my bad dreams go 'way,
I know everything will be okay.
Invisible in the day,
Yet I still feel you,
By my side wherever life takes me.
Guardian Angel, I am, and will always be, your baby.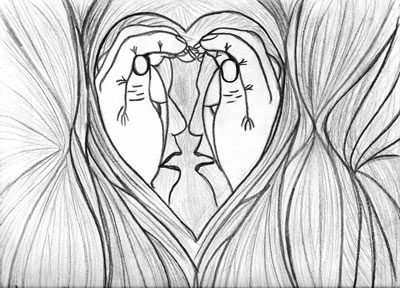 © Roumany P., St. Paul, MN