She Walks Away
December 8, 2009
There's a girl,
everyone knows.
She seems so innocent
but the closest to her,
know that's a lie.
She walks around,
hurt, confused,
angered, desperate,
used and abused.
I'd give her sympathy
if I had any to give.
It'd pain me to see her this way,
but after what I've been though
I really can't give a f***
It's my fault really,
I could have just walked away.
Then My mind would stick to her,
some jealousy sunk in,
maybe something I'd think to be
love.
Hey, what do I know?
Besides when she walks away,
The guys shes looking at
are looking at her in a different way.
What can I say?
I'm tired of the game you play.
I can thank you for saving me,
but then tell you off for a year
of pain.
Of course she wouldn't care,
She'd just walk away.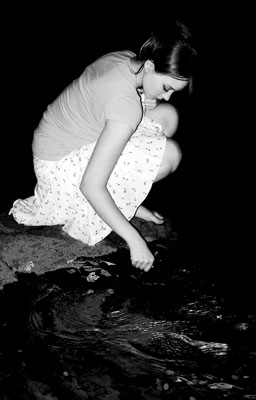 © Michelle B., Blairsville, GA