RE: Broken Glass
December 14, 2009
She stands there--still, shocked, not breathing
Watching him stare into the luring sound of broken glass

She raises her hand as he kneels to pick up the shattered pieces--now marred with red liquid;
Thick and poisoned.

The crystals fell from his eyes as she took
One of the broken pieces and slit his skin
She felt the memories that poured from his heart...
[Words...Voices...Touch...Kiss...Love...Smiles]
And mended them with soothing words.
Closing the wound with sweet medicine.

Her eyes fell to the broken glass
Where, she too, allowed crystals to pour from her face...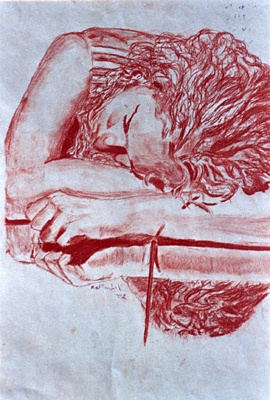 © Mark S., Kannapolis, NC