White Light
December 19, 2009
The white light fades, turning into a dusky purple
The white light fades, revealing the flurry falling with utmost care
The white light fades, exposing the loud silence.
It muffles our ears, pressing against our eardrums
We lay there, in silence.
Feeling, no, sensing.
The snow.

It falls falls turning into water as it hits our numb skin our heated skin dissolving into our knitted hats and our puffy jackets. Our noses red with cold, our eyes smiling and streaming from the wind
We lay there, letting the snow blanket us in a silken shroud, the wind pushing our bodies into a cocoon of soft, cold, wetness.
The snow
has come.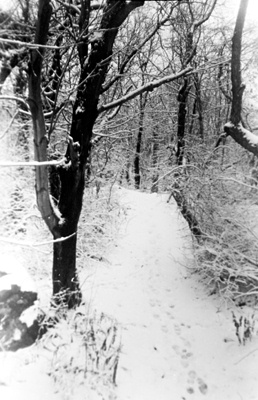 © Kelley C., Marblehead, MA