The Snow (Our Father)
December 16, 2009
Something makes me hate the broken tree
As it cries big, fat, freezing tears
During harsh winters the tree hunches over
Bowed against biting wind and snow, the snow
The snow that fell from heaven,
Our father, who art in heaven, the snow
That beat it mercilessly.
Hallowed is his name, whose kingdom
Fell in whiteness around the broken, beaten tree
May his kingdom come, and Oh, it came
Surrounding the tree, the forest, and everything
Blanketed in purity, the same purity that doomed the tree
It is Cast away. Lonely, solitary
One more ring around the trunk, not like the children's game
For the children that came will never come again
Everyone changes with the doomsday snow
Even in midst of perpetual winter, we grow.
To the Seasons the tree cries in the wind "Thy will be done!"
As it bows to shoulder the blankets of white hate
The snow has spun.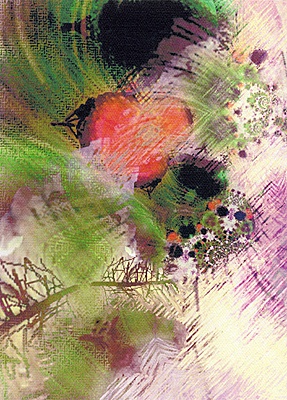 © Ashley P., Galesburg, IL