You Missed That Flight, Sir.
December 25, 2009
Blood falls from the sky
As paint drips off the little red wagon
Melted like my heart in the summer's heat
You stole a glance at me through the crowd
My eyes never moved from your face

These memories eat me alive in the night
As emotions and paper airplanes fall to their death in a pool of sorrow
Clouds move across the sky
With the finesse and calm of a train wreck in November
You missed the point
I miss you

Little girls mutter secrets in a breath-taking night
Stumbling through this cave called "hope"
I barely dare to grasp the dreams
Float like fireflies
In the impressionable dark

I know you
He knows me
She wants you
You hurt me
Your happy
I'm killing myself
She's happy
You touch her
I die
You hurt me
I don't know you the way I always thought.

A glass of wine sits with ease
Never worry
Never say never
But I wished for you on the brightest star
You held my gaze in your sun flecked eyes
Your poetry wove lines of starving butterflies into life in my chest

I smiled slightly against your lips
You pushed back with a force so strong
The marigolds could never call it indecision
The music box dances around us in that field
Where I lay alone

The grass was always greener
Where my tears have been to water it
My eyes were always greener
When my tears fall short to comprehend it
You smiled
I laughed
And we always spent those lazy Sundays wishing to never be anywhere else

Getting lost feels pretty good when you don't have to do it alone
But I cant understand
What did you want from me?
The rain was to cold to be told
The separation of deception-lies and honesty-your only truth

Sun shines on your happy face
Sun shines on my broken heart
You and she and him and me
Who you were, who I wanted to be
All lost to the pages of an impossibly captivating novel

What I always said I always ment
The movement of the ocean and your name in the sand at my feet
Will always remind me
Of the way we loved
And I always mean what ive always said
If she can put the gold back into your eyes
Than I will forever be greatful to her.

If she can make you smile the way you lost
If she can make you shout and dance the way you once did
If she can deport those complicated emotions you were running from
And she can put the gold back in your eyes
Then I am forever grateful to her.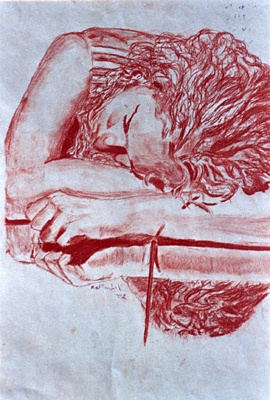 © Mark S., Kannapolis, NC