This Autumn Night
December 21, 2009
A gentle breeze
cool and quiet,
stirs the leaves
this Autumn night.
A pair of lovers
dance in silence,
under the cover
of a star filled sky.
The soft played song,
of the saxophone man
makes the night
seem lovely and grand.
The breeze turns hard,
chilling and loud
and throws the leaves
across the ground.
The pair of lovers,
now touched with cold
hold eachother
In arms of love.
The song plays sadly,
from the saxaphone man,
it's notes so lonely
they cry for the end.
The wind calms
to a gentle breeze
cool and quiet,
that stirs the leaves.
The pair of lovers
dance once more
under the jewels
of a million stars.
The song is soft
as the saxaphone man
unites the notes
with their loves again.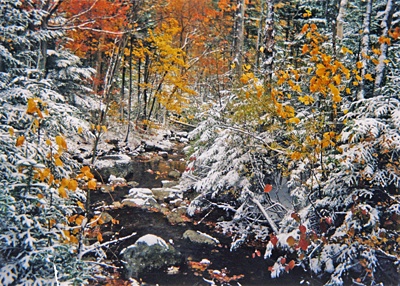 © Eric E., Lexington, MA