I know I
January 8, 2010
I know that I have been hard to handle for a few weeks.
I could see you trying.
You try to make me smile when I'm all dazed out.
I notice the hint of worry, when I'm just not myself.
My hurt is your hurt, but you don't know what your hurt about.
You can't see the person you fell in love with anymore.
And you have to look at pass photo to make that love restore.
You watch the video we took on my birthday and you laugh at the part you put icing on my face.
You keep that smile on your face, until I walk in to the room.
Glancing at the TV and what is now reality.
You would walk the earth to get that girl in the TV back, but she seems too far out of reach.
When I lay next to you I can feel your sorrow.
I know that you silently cry in your sleep.
You watch me walk out the door and hope that I come back the way I use to be.
So much hope he has inside, he makes it hard for me.
He says my name more fragile and gently as if saying it to hard might break me.
He tries to softly touch me and place a kiss, but he can feel the hurt and he plainly can't handle it.
He's wondering why I slipped out of his grip.
And why he lost the person he forever loved.
He stares down at the wedding band on his hand.
Trying to look back in time, trying to remember when was the last time he saw his wife.
Even though I'm in the house he knows that he lost me.
I walk around the house dragging my feet and looking down at the floor.
He tries so hard he doesn't know what to do anymore.
He loves me I know it deep in my heart.
But what am I to do, but to hold the secret inside.
Knowing that if it will be let out he would slowly die.
He feels that he did all that he can.
But what would he do if he found out his wife fell in love with another man?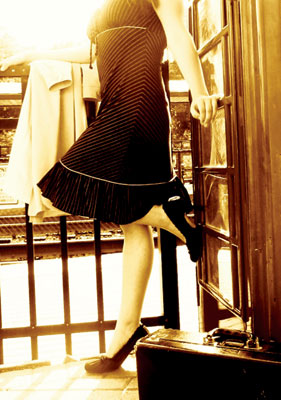 © Martha V., Morton Grove, IL