Good Girl
January 8, 2010
Good girl: define it for me.
I need to know.
Don't show me a mirror.

Good Girl
Tell me what this means
Help me understand.
Questions echo in my mind
Taunting my thoughts.

I have no answers
But rejection awaits to spill from my lips.
To say I don't belong
To say i should leave
It waits to say I am not normal and will never be.

I can taste it on my lips
The disdain from the mirror.
Somehow what i see entangles my eyes, grabs hold of my tongue and takes my voice captive.
I wish to say something
To fight for the girl in the mirror.

Her eyes weap and she drowns in her weakness.
Just a reflection
She has no voice.
Her words lie in rejections chains
But free are her thoughts; her feelings.
Love courses through her veins
But not for the girl in the mirror.

Tears spill over her lashes and silently fall down her cheeks leaving behind a trail of sorrow.

She speaks with her eyes.
Words fall as tears.
Cold is the water that touches her lips.

I look away but not for long.
I feel her waiting.
Waiting for my response
but my lips are silent.

look at me...

Is who i am acceptable?
Can the sound of my voice bring joy to your heart or does it pain you to speak?
Do your eyes shine for me or water for who you see?
Does an innocent face make you believe that the one staring you in the face is weak?
Does my smile shout, "you can't take me away?"
Or does this declaration mean its already been done?
Does goodness fall from my lips
Or is it just a fascade for the ruin in my heart?
Do these eyes say i am but a little girl in this teenage body or do they say "I'm only pretending"?

Good and bad
Innocent and guilty
If both are not good and both are not bad then what am i to do?
What am i to say?
I'm only me
and i see no category.

I am short
I stumble and i fall
Perfection is far from me
I strive to do good but it's never good enough.
At leats not for the girl in the mirror.

So tell me
Explain
A good girl?
Or shall i say... a strange girl?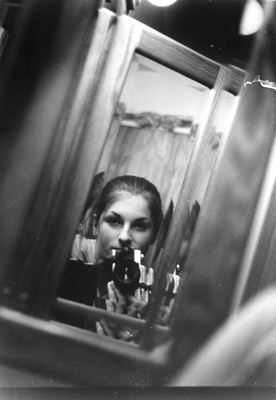 © Lindsey D.,Marblehead, MA