BFF's?
January 9, 2010
When he looks at me, I can't help but hope that he feels about me the same way I feel about him.
He's my best friend and my first call, but I just wish it was something more, something special.
All my friends joke about it, but they don't know how much I wish what they say was true, was possible.
I don't know if he thinks of me as the friend, the girl who is never anything more than that, just a friend,
or if its what they say it is.
Dose he even know what I think of him? Is he in the same situation as me? Wondering, just hopping we feel the same way?Dose he want to know if all the jokes are true? Is he just as confused? Afraid to say anything? Fearing a NO?
Dose he search my eyes for the same things?dose he want to know?
I know I won't say anything.
Just let it fo on.
Wondering, Waiting, Alone.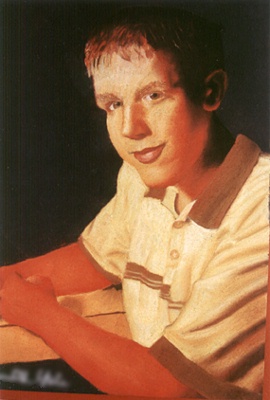 © Meredith S., Kannapolis, NC