Competing Ants
MAG
January 10, 2010
You're an outdated TV
The ones with complicated knobs
And buttons
Such a small screen to look at,
Such a small screen to attempt to see the full picture,
With static running and running
and running
across the screen
Competing ants, my father calls it
So loud I can't hear what
you're trying to say.
Do the ants spell out
f-r-i-e-n-d-s
methodically, just like you,
or are they racing toward something
a little bit more?
And just as I think I'll find out,
my thumb moves
– involuntarily, I swear –
turns the knob, and click.
The screen goes blank.
I numbly stand up from the
frayed tweed couch,
The one you first held me on,
and I gently walk out,
away,
and leave the picture altogether.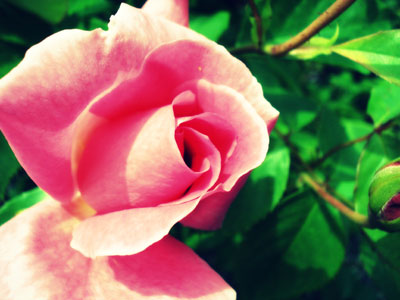 © Grace F., West Chester, PA