Love Notes Passed
January 3, 2010
CHSH my pen makes an S
Then an O
Then three periods
And a ?
Because I don't get the point.
And then he replies
"So, you're amazing
And I think that
I'm in love with you
Be my girlfriend?"
My face blushes and I smile
A little.
The teacher rambles on and on
Good thing she doesn't see me
She'd make me read my note
Aloud to the whole class.
Quickly I scrawl a reply
And he reads the letters I wrote
On that crumpled piece of paper
He blushes
And smiles
A little.
His eyes grow wide.
I can't look him in the eye
Because I'm embarrassed.
But he stares at me until I do look at him.
"Really?!" he whispers low enough
So Mrs. Burns can't hear
But loud enough so I do.
I nod.
"Oh. I'm sorry," he says.
"I thought you loved me too…"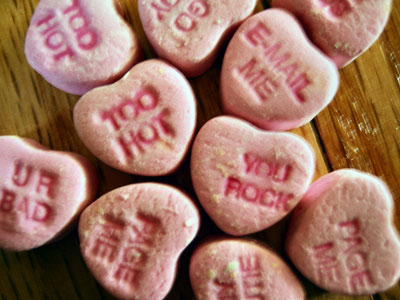 © Valcy E., Stony Point, NY