To An Ex-Boyfriend
MAG
January 4, 2010
So you stumbled back into town
wearing a worn college T-shirt
and a new smirking swagger I didn't recognize.
No eye contact as he strolls to the back of the restaurant with a painted half-grin,
and greets the group I sit with.
They knew him too, probably better than I ever did.
And when he turns his face toward me, with a guarded nod to show some recognition, a greeting both casual and careful, it was like nothing ever happened between us. Like I was still that nervous freshman who always tried to start a conversation and he was the nervous boy that sometimes paid attention. Right back where we started.
But in his face I can see
a glimmer of recognition.
Perhaps for a moment he remembered us hand in hand, slowly pacing an abandoned beach because we had nothing better to do.
Or for an instant, he recalled the nervous and excited chill when we were locked out of his house at midnight, when the inky grass was soupy with March dew.
When he sees me now, months later, his fixed smile is polite, but purposeful. A brief encounter heavy with anticipation that left my head feeling like a wet white cotton ball, so matted and void.
But in his face I see a glimmer of recognition.

Maybe wishful thinking.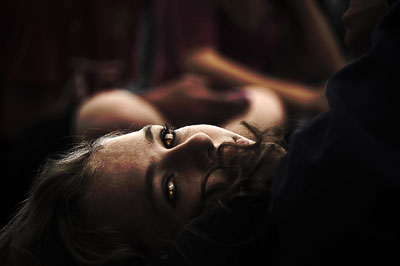 © Calvin C., Salt Lake City, UT