What A Bloody Disgrace.
January 19, 2010
Destroy the enemy.
Rip their hearts out.
Put them atop your spear.
Drain their spoiled blood and
Blind them with their own poison.
Make their broken bodies suffer,
All of the pain
They have scarred yours with.
Each cut and scrape.
Again and again.
What a bloody disgrace,
The human race, can sure as hell be sometimes.
You're not a bad person,
But if you had the chance,
You'd take your revenge,
Wouldn't you?
I would.
What a bloody disgrace
Is the human race.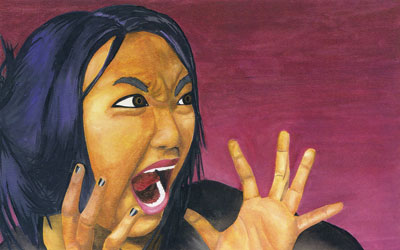 © Lauren S., Forest Hills, NY