Autumn Leaves
January 13, 2010
I was digging with a shovel
in the backyard.
Fatigued, I decided to rest.
As I sat down, my eyes caught sight
of leaves slowly falling to the ground.

I looked up and saw
that each tree had changed in color.
Once, they were all a monotonous,
dull color of green,
but each one was red, orange, or yellow,
as if they were set on fire.

A strong wind blew,

but the fire was not put out.
It just stirred and rustled high above the trees
with vehement energy.
One by one, particles fell
towards the ground.
As they floated back and forth in the air,
their shadows shifted, and the sun,
once high above them, was setting in the west;
their fall took as much time
as the growth of a fingernail would.

Nevertheless, millions of them have fallen to the ground
from high above, as if sulfur vapor
had been poured from the heavens.
They lay above the grass and glittered in the orange sunset light
like a pool of boiling lava.

I waded my hands in the fiery pool,
but my hands were not harmed.
Nor were the gloves that covered them.
The gloves were the color of red-
like that of pure, unadulterated blood
of a man who has never sinned;
As they touched the fire,
the blood was washed off,
leaving a hue of radiant white-
more glorious than nuggets of gold
flashing in the scorching noon sun.

I pulled the gloves off,
Expecting to see that my hands
had been worn and burnt.
But I saw that the skin
Was blemishless and purer
Than it ever had been.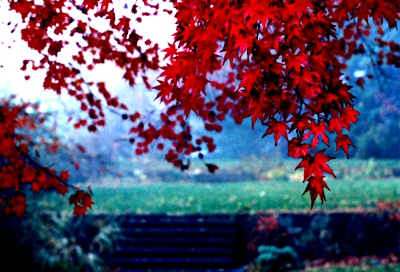 © Susan R., Iselin, NJ