God is My Might-Poem for Gabi
January 30, 2010
Grains of sand fill the air,
As His son is taken away.
He came into us like a rush of air,
He was gone just as sudden.
We should have never exhaled.
A crown of thorns for our king.
Set him upon his three day throne.
Listen to the word of the ruler.
A new order is upon us.

Grab your prayer beads,
Go to your mosque,
Pray upon your cross,
Look to the skies,
For a second coming is near.
The Four Horsemen will appear,
The dead will walk the earth.
And famine will spread to all corners of earth.
But we shall not worry,
We will rejoice.
For merry days are foreshadowed.
Love and peace are crawling from the side of the globe.
It's gonna sneak attack us all,
A hug from behind.
Even though I walk through the valley,
I will fear no evil.
Because the Lord is by my side.
I will walk with tigers and lions,
And they will be full from berries and leaves,
I will never stare down the barrel of a gun,
For none will exist.
And I will never lose faith again,
For I will have truly seen.

God is a visionary,
And his Lamb payed for us.
And we repay him with sin and spite.
I am no preacher, merely an observer.

God is my might and my soul,
God is a man,
A woman,
Black, red, and white,
Blue, even green.
God is always there,
Always has been.
No anarchy will be placed in Jesus' Kingdom,
Only order, order in the court.
God is everything you wish to see,
He is the creator and the first and the only.
God is my strength and my might.
And his son and he will come shortly.
Just be patient and look for the signs.
No false prophets today,
No serpents slither in the grass.
Only we are allowed through the gates,
The children of God's word.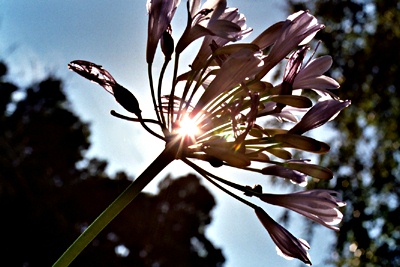 © Brandon W., Redwood City, CA