Sign Here.
February 7, 2010
Sign here,
Sign there.
The blue ink ran across the lines of paper,
In swift movements, a little smudging here and there,
The man wrote down his name, finalizing it.

A tear escaped his long lashes,
Hitting the white paper, creating a crinkled circle.
He looked at his little girl in despair.
It would be the last time he would see those bouncing curls,
Those emerald eyes, tiny dimples, and worn out slippers.

The little girl frowned at her father,
The sight of him crying always tore at her fluttering heart.
She didn't know why the big man in the gray suit had papers,
Or why Daddy was crying, but she wanted it all to go away.
She wanted to sit back at home on her swing, and Daddy pushing her.

"Gracie," the man in the suit spoke, "Come with me."
"Why?" the little girl replied defiantly.
"Because you're going to the orphanage."
The little girl turned to her Daddy, who was now sobbing,
And gave him a panicked look, which he only returned with a pained groan.

"Daddy, where is he going to take me?"
The man took her by her tiny arm,
And began to pull her away,
While her father sobbed, watching her being taken away.
"I love you, Gracie; I will get you back, honey. I promise!"
Those were the last words he spoke to his daughter,
And that was the last she saw of him.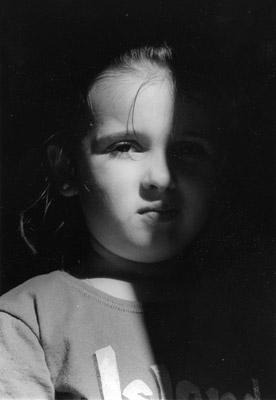 © Allison M., Westport, MA