Burnt Out
February 11, 2010
The smoke billowed out,
The dying flame gave its last effort.
All it strength was spent and what little gain.
It died, it ended.
Nothing came from its being…
Nothing is left of it to remember…
Nothing will be mad from it.
The flame only completed its cycle,
And now it takes its death.

I pity it.
All its ambition is lost,
It failed the test of all.
Here it remains,
Just another link in the chain.
Not even a polished chain at that,
Nothing to separate its self from the rest.
It lacked that defining character.

It was a pittance of heat,
An image of the mundane.
I found:
No epic in its tale,
No story that warms the heart,
No horror inspiring fear.
It was nothing…nothing at all.
Just a brush fire
Started by a spark.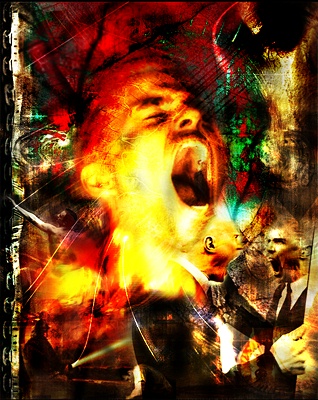 © Mark P. Woodside, NY