Music
February 17, 2010
Music,
The rhythm of every emotion known to mankind,
Every genre takes me to a mystical world,
Creating deep thoughts and feelings,
Otherwise forgotten in everyday life.

Rock,
The heartbeat of music,
Fierce drums and screeching symbols,
Guitar solos, passionate and elaborate,
And the bass, hiding behind the other players,
Providing deep tones,
I can feel in my soul.

Hip Hop, Rap,
The mouth of music,
Spitting words faster and flashier than lightening,
Staying in time to a beat
That is different with
Every rhyme.



Country,
The soul of music,
Telling a story of love found,
Or love lost,
Lyrics weave the story,
And those that have been there sing along.

Pop,
A fusion of music,
Filled with heartbeat, mouth, and soul,
All crammed together,
No one element too strong,
Telling stories as shallow as a kiddy pool,
Or as deep as the darkest part of the ocean.

Music is always there for me,
When others have let me down,
Relating to my feelings as only a song can do,
Or to celebrate a victory,
Even if it's important only to me,
Music is my life-long companion,
With me since the beginning,
And here until the end.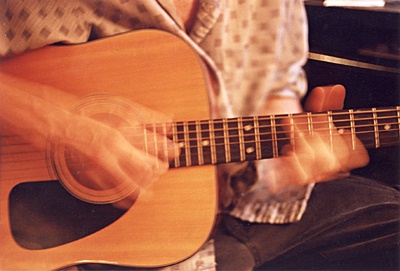 © James S., Philadelphia, PA