The Red Dress
February 4, 2010
The red dress,
The blood red dress,
Tinged with dirt
And misery.
The red ribbon,
The blood red ribbon,
Tinged with dust
And hopelessness.
The red umbrella,
The blood red umbrella,
Tinged with mud
And broken dreams.
The twigs fallen,
Broken,
Shattered
Crunch beneath her shoes,
Her blood red shoes.
And still,
The sky is blue.
The valley,
The forever green valley,
Tinged with autumn orange
And leafy yellows.
And the pathway,
The golden dusty pathway,
Lay before her.
The girl
In the blood red dress.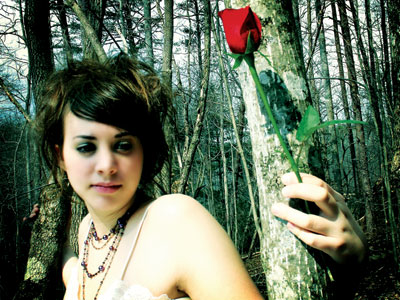 © Michelle B., Blairsville, GA